Let's Get Edgy – Part 1 with Deb Valder
Hidy Ho Stampers,
Well you all know how much I love Edger or Border Dies. I just love them. So I'm starting a series on our border dies. It will be called "Let's Get Edgy". The first die is a beautiful Chrysanthemum Border.
What is really fun with this die is that you can use it on top of the card, on the bottom or even on the side! Very versatile and a neat die to work with.
Nuvo Crystal Drops – Auburn Pearl … my FAVORITE color!
This is a very very pretty border die! It makes a very fast and elegant card. I use our Foam Tape when adding a border die so it has a firm base. It's a very easy and pretty card to make and send! We have so many new products in our shop, stop by and browse www.teaspoonoffun.com/shop
If you have any questions, please do not hesitate to contact us! We are always here to help. Thank you for taking time out of your busy day to spend a little of it with us!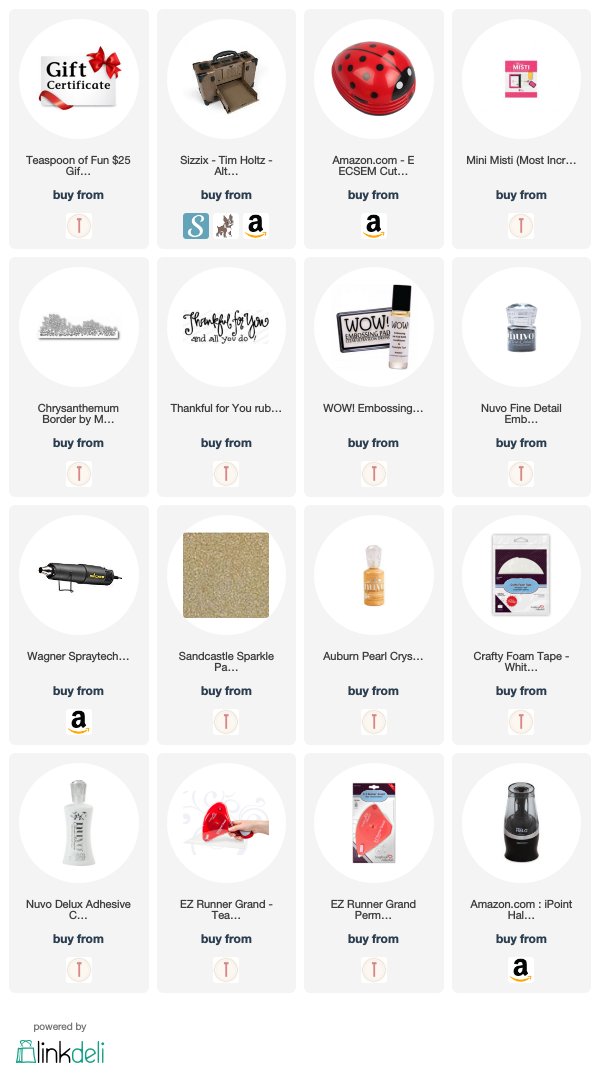 I participate in several affiliate programs. That means that I receive a commission when products are purchased through links here at this blog (at no cost to you). Please know I will never share or even review product that i would not personally recommend or that I do not personally like.