Let's Get Edgy – Edger with Deb Valder
Another card in our series of "Let's Get Edgy". Part 2. This die called Edger is so very pretty.
I have to tell you how much the Friendship Blooms stamp set just warms my heart….When Vicki and I went to Creativation in 2019 we saw the most amazing thing….stamp companies that came together to play together! Normally you would think these companies would be in competition with each other, these guys came together to play together. It was so much fun using Lawn Fawn products with Concord and 9th products and Hero Arts products with Gina K, etc. Having each company endorsing the others in the Stamping Village. Isn't that what we do as crafter's? We use all products!!! So going even one step farther…they are now making sets TOGETHER!!!! We love love love this!!! (((hugs))) to all my Stamping Village Friends! We love you all and we LOVE this idea! It's a win win win for all of us!
I colored this card with our Nuvo Watercolour Pencils. They are highly pigmented watercolors – AAAAAAAAAMAZING. You can pick from 5 different pans (or just get all of them because as crafters, we always need it all :0) –
Dark Shadows Watercolour Pencils
Brilliantly Vibrant Watercolour Pencils
Elementary Midtones Watercolour Pencils
Pastel Highlights Watercolour Pencils
Hair and Skin Tones Watercolour Pencils
These pencils are so colorful. Remember, you can purchase just one set or get the entire collection. Each one is very specific. I love all of them. Did you know that you can get even MORE vibrant color by taking the color directly from the pencil to your brush. You are picking up STRONG DIRECT color!
SO that is Part 2 of our "Let's Get Edgy" series. What did you think? Leave us a comment. We DO love hearing from you to know if you are liking what we post! If you have any questions, let us know, we are always here to help!!
Thank you for taking time out of your busy day to share a little of it with us! We love you to the Moon and Back!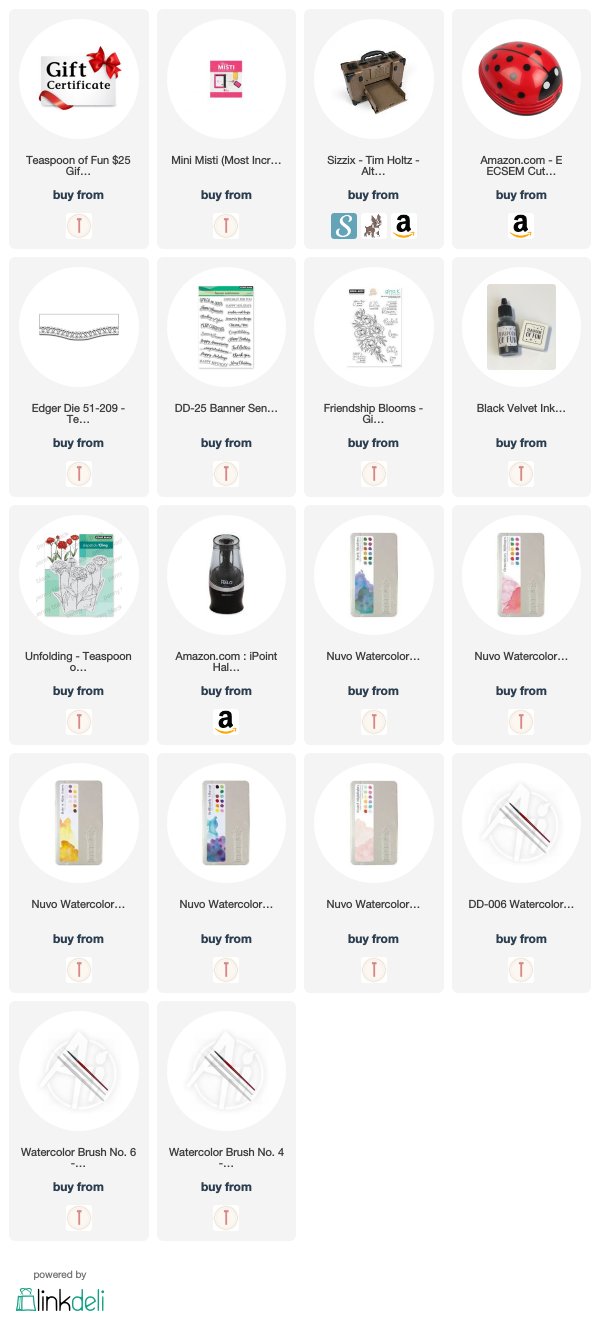 I participate in several affiliate programs. That means that I receive a commission when products are purchased through links here at this blog (at no cost to you).
Please know I will never share or even review product that i would not personally recommend or that I do not personally like.