The cutest Saint Patrick's Day Card Ever with Deb Valder
Hidy Ho Stampers,
This is the cutest Saint Patrick's Day card ever ever ever! What do you think?
Here's a work in progress !
I used our Altenew Watercolor Pans
and our Watercolor Paper
For the pint of "suds" I used our Cosmic Shimmer Fluffy Stuff
and for the glass I used our Crystal Glaze
so stinken cute!
for the center shamrock I used our Prills
For his hat I used the Morning Moss Glitter Marker
or you can get Morning Moss in a set called Tropical Rainforest
And for the buckle I used the Golden Ochre Marker in a set called Ember Glow
the frame was made from our Lemon-Lime Sparkle Paper
and cut out with our Zig Zag Rectangle Die
Do you celebrate Saint Patrick's Day? Food? Drinks? It's a fun holiday! Bart with his pint of beer! So stinken cute. I hope you enjoyed it. All products used can be found below. We have so many new products in the shop! Hop on over and take a look at www.teaspoonoffun.com/SHOP!
I hope you enjoyed this adorable little card. Thank you for taking time out of your busy day to spend a little of it with us! We always love spending time with you – our crafty friends! :0)
Save the dates for Stamping Saratoga Style 2020…September 25, 26 and 27. Early Bird registration is coming up soon.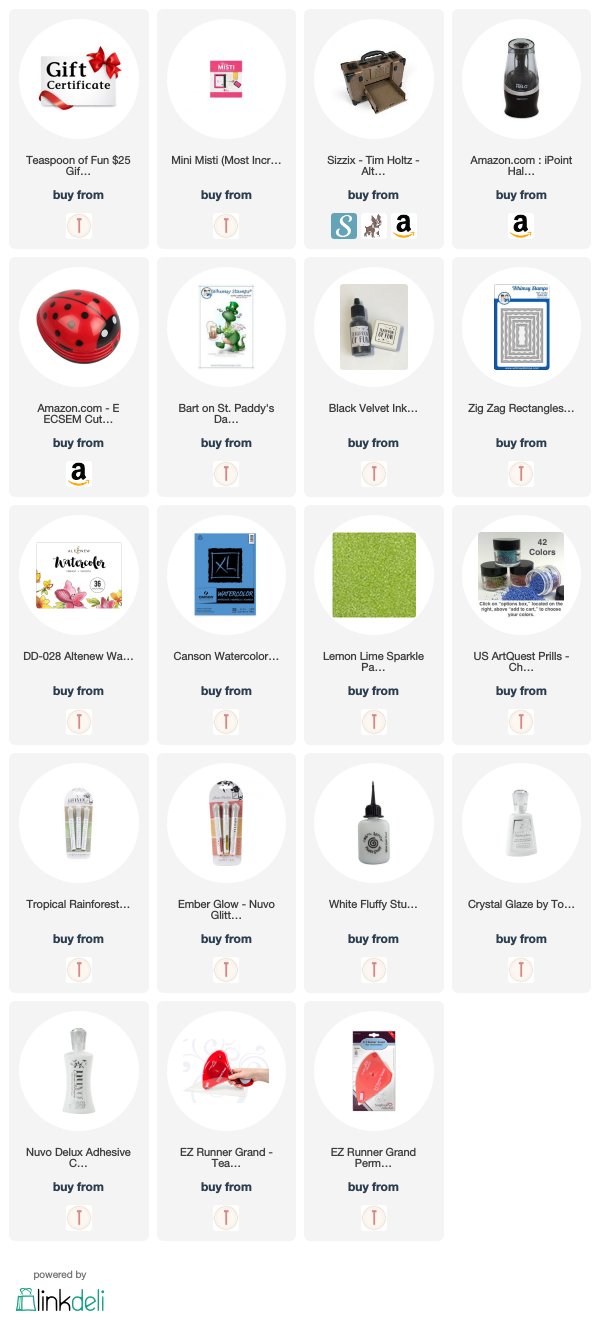 I participate in several affiliate programs. That means that I receive a commission when products are purchased through links here at this blog (at no cost to you). Please know I will never share or even review product that i would not personally recommend or that I do not personally like.