Pamela Poinsettia with Deb Valder
Hidy Ho Stampers,
Loving the snowy days here in Upstate New York. Sitting with a cup of cocoa and all my coloring mediums just coloring away. Big hugs to this little cutie! Pamela Poinsettia!
The saying comes with the Pamela Stamp.
The scalloped ovals die are some of our biggest sellers, the scallops are so dainty/so cute!
I'm going to make her into a birthday flower next! Even though I'm calling her a poinsettia, she can also be a daisy! Very useful! and Very cute! What do you think? Those scalloped nesting dies are very popular. I love them to pieces!
Thank you for taking a little time out of your holiday prepping to spend it with me. I appreciate and love you all. (((hugs)))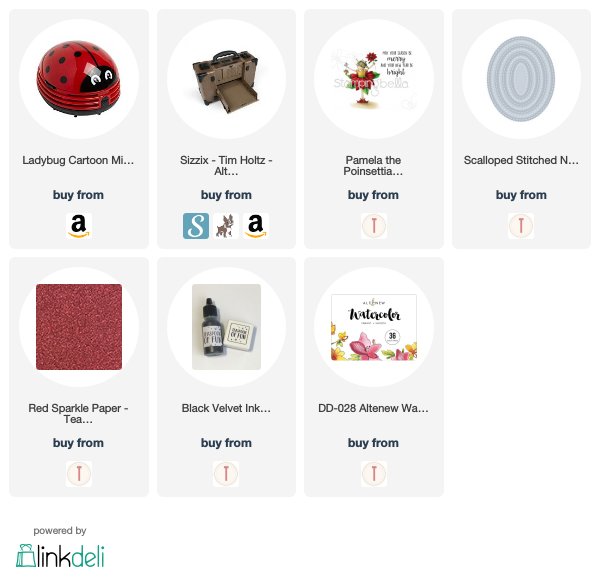 I participate in several affiliate programs. That means that I receive a commission when products are purchased through links here at this blog (at no cost to you).
Please know I will never share or even review product that i would not personally recommend or that I do not personally like.