Love You Beary Much with Deb Valder
Hidy Ho Stampers,
Love you Beary Much is the card of the day! Are you ready to fall in love with this little bear? He's so cute and can be used for Valentine's Day or just to send someone a little love. He's an envelope of cuteness on overload!
Bear-y Much Stamp and Die Combo
He brings a smile to your face just looking at him. I added a wobble to him to make him wiggle. There are so many fun things used in this card. We have SOOOOOOO many new things loaded in the store and more to come! Hop on over to Teaspoonoffun.com/shop to check it all out!
The set of rectangle nested background dies are adorable and each of the 5 dies have a different pattern.
And the icing on the cake is when I used the Crystal Glaze to pop the hearts and the Love. So what did you think? He's so cute! How about using it for a baby announcement? or welcome baby!
Thank you for taking time out of your busy day to spend a little of it with me. I appreciate you all so much. If you have any questions, please let me know, I'm here to help! (((hugs)))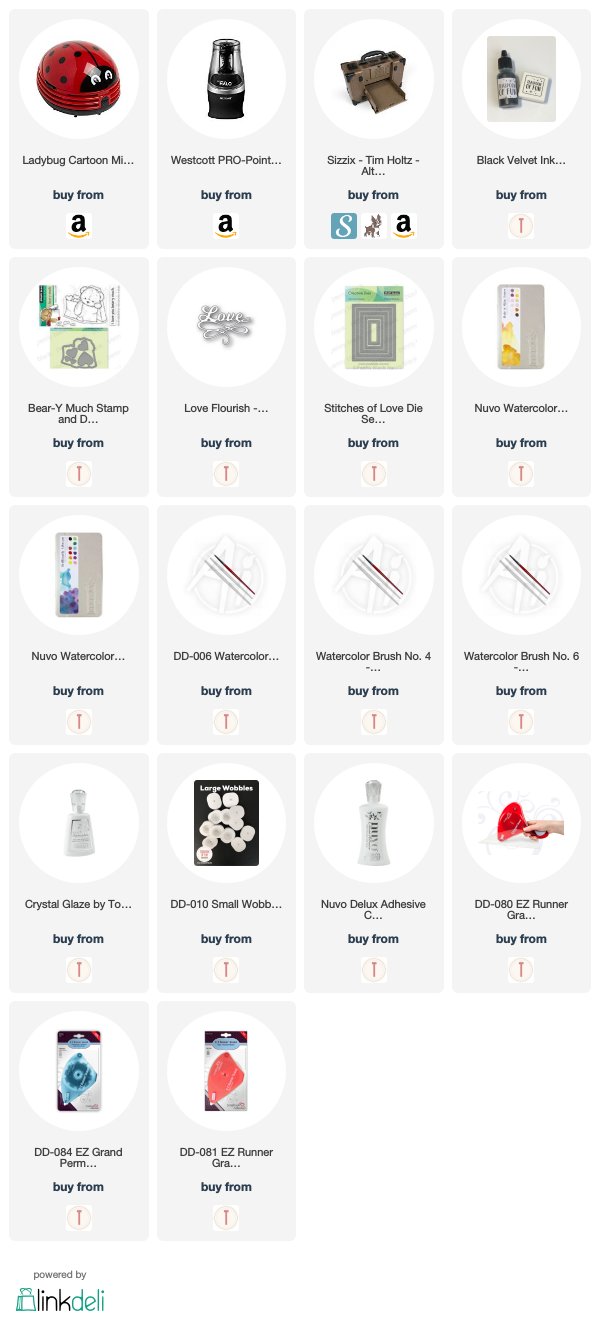 I participate in several affiliate programs. That means that I receive a commission when products are purchased through links here at this blog (at no cost to you). Please know I will never share or even review product that i would not personally recommend or that I do not personally like.