I Love Snail Mail with Deb Valder
Hidy Ho Stampers,
Isn't this just the cutest stamp ever!?! I'm loving it. With the sentiment that comes with it, you can use it for any occasion. It can also be used for Valentine's Day!
Snail Mail colored with Copic Markers
I also used Simon Says Stitched Rectangles
Click here for Snail Mail Squidgies
(shhhhh don't tell anyone – tell EVRYONE – it's on SALE)
Super simple card and so cute!
Gotta get back to the Super Bowl! :0) Did you watch or did you craft during the game (I'm a multi-tasker, I did both :0)! Have a great evening.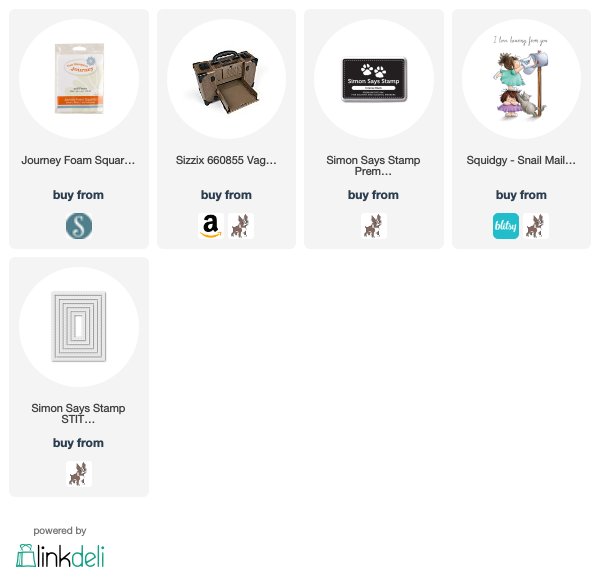 I participate in several affiliate programs. That means that I receive a commission when products are purchased through links here at this blog (at no cost to you).
Please know I will never share or even review product that i would not personally recommend or that I do not personally like.