Let It Snow Window Frame Die with Deb Valder
Hidy Ho Stampers,
Happy New Year and Happy 20-20. It's a new decade and a new year, can you believe it? I hope your holidays were as magnificent as mine. Family and Faith first then food and fun! So let's get this next decade started! :0) There's a new die in the shop (take a look, there's a LOT of new things in the shop and we are adding more each day – make sure you check it out at www.teaspoonoffun.com/SHOP). This die is called Let it Snow.
This is an amazing frame die
Vicki and I paired it with our Little Dash and
our White Iridescent Glitter Paper
Here are the sentiments which are absolutely adorable!
This frame is just so beautiful! I've used it quite a bit with our winter scenes. And we all know how long winter lasts in the Northeast! ha ha ha ha!!!! To make it even more frosty, I used our Fresh Snowfall in the center of the snowflakes! So let it snow!
We have so many new and fresh ideas for you in this next year! Teaspoon of Fun is coming up on our ONE YEAR anniversary! Stay tuned and let us know if you have any questions. We love helping you.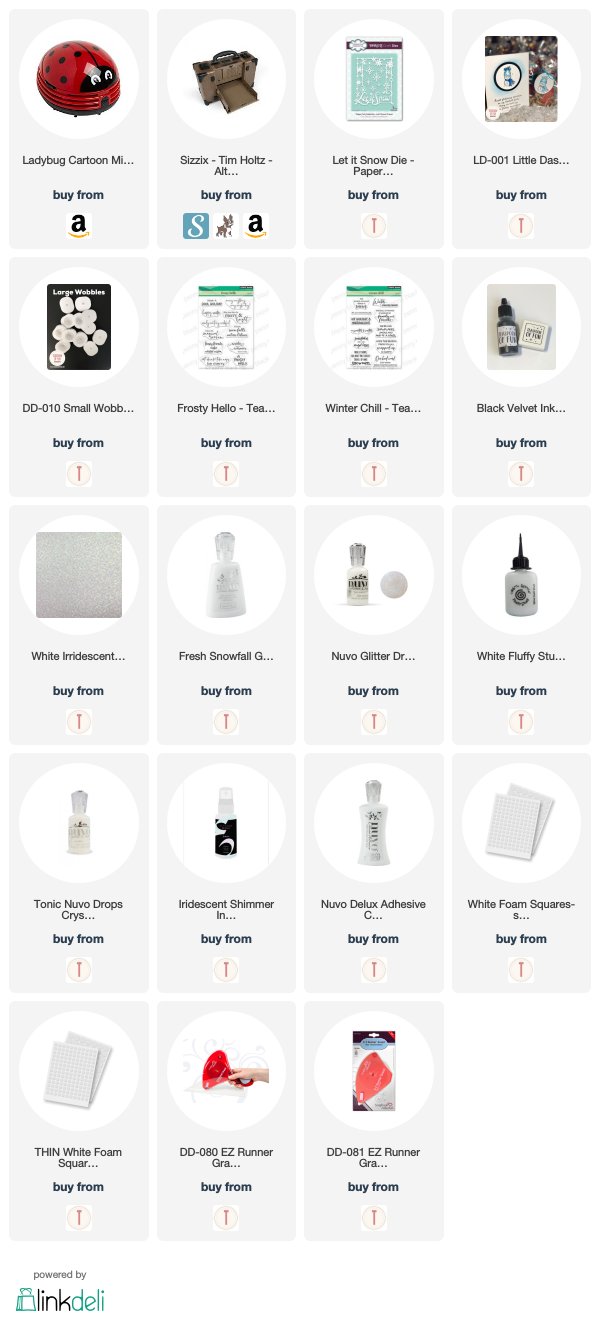 I participate in several affiliate programs. That means that I receive a commission when products are purchased through links here at this blog (at no cost to you). Please know I will never share or even review product that i would not personally recommend or that I do not personally like.