Dragonfly Sand Dunes Shaker Card with Deb Valder
Hidy Ho Stampers,
I hope everyone is safe and healthy and hunkering down in this crazy time. Be safe everyone. Today's card and inspiration is all about a Dragonfly Sand Dunes Shaker Card (now that's a mouthful).
Remember to click on the drop-down menu located above the "add to cart" box and
pick which color Prills you'd like. We have 42 colors.
WATCH THIS VIDEO! to see the cool "how to's". Click here if you are viewing this from your email.
It's a very fast card to make up!
I added some Love Potion Nuvo Drops!
So what did you think? Did you watch the video? You got a sneak peak for tomorrow's card and it's GORGEOUS!!!! That's it for today. I hope you liked the post. Please take a little time to relax today. Go make someone a little sunshine from you! Everyone loves to get a handmade card.
Thank you for taking time out of your busy day to spend a little time with us. We enjoy crafting along with you.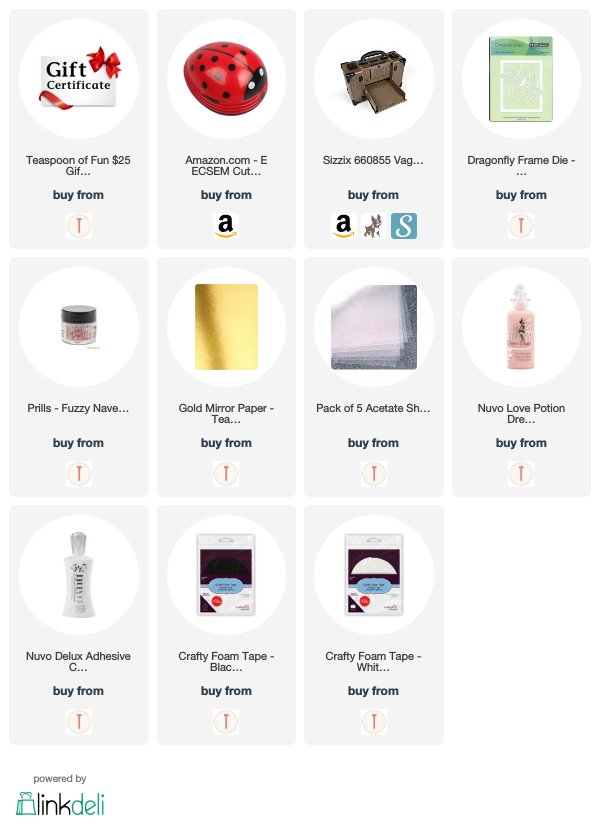 I participate in several affiliate programs. That means that I receive a commission when products are purchased through links here at this blog (at no cost to you).
Please know I will never share or even review product that i would not personally recommend or that I do not personally like.