Absolute Elegance with Deb Valder
Hidy Ho Stampers,
Today's card has Absolute Elegance. That's all I can say. It's a 10-minute or less card that is monochromatic with a few great tips at the end of the video for mounting your cardstock.
All links are below but here are a few of the Teaspoon of Fun links!
Click here to see At Grace
Click here to see Special Sentiments
Click here to see Elegant Edger
I've added a few tips to create this card. Make sure you view the video. Click here to see it if you are viewing this from your email.
Did you see how I added the layer? It's so much easier to add it this way!
Well, it's a busy day so I'll sign off for now. Thank you for watching and thank you for taking time out of your busy day to spend a little of it with me. (((hugs)))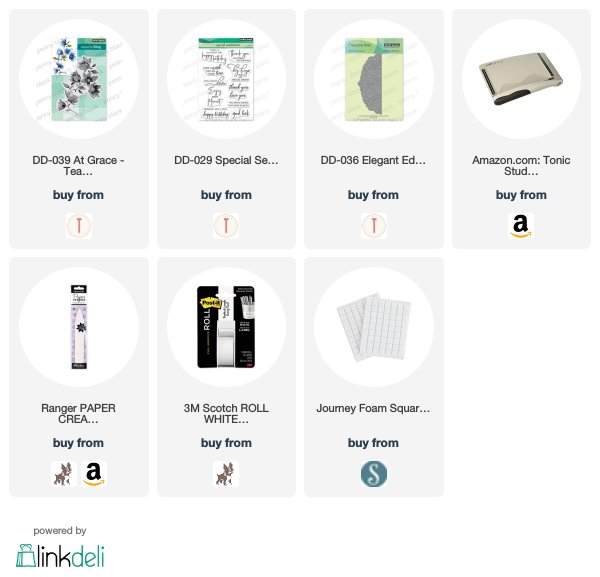 I participate in several affiliate programs. That means that I receive a commission when products are purchased through links here at this blog (at no cost to you). Please know I will never share or even review product that i would not personally recommend or that I do not personally like.