A Star is Born with Deb Valder
Hidy Ho Ho Ho Stampers,
Well, here in Upstate New York we started with snow BEFORE Thanksgiving. Tomorrow, December 21st is the first day of Winter and it is going to be 60 degrees! WHAAAAT?! Yes, that's right. And unless there is a Christmas Miracle, there will be no snow for Christmas. Whaaaat???? That never happens…. but this year I think that is the way it's going to be. I just love the snow and SNOWMEN! So get ready, I've got some great snowmen/women coming your way….
This was one of my Christmas Cards this year. We had a few friends that had babies!
Look at the cute "Fluffy Stuff" snow!
along with…of course…Copic Marker coloring!
The stamp set is called "A Star is Born"
Remember if you want to support me, make sure you click on these links below to get into my stores or head on over to my "Shopping Mall" here on my blog. Click here to get to the "Mall".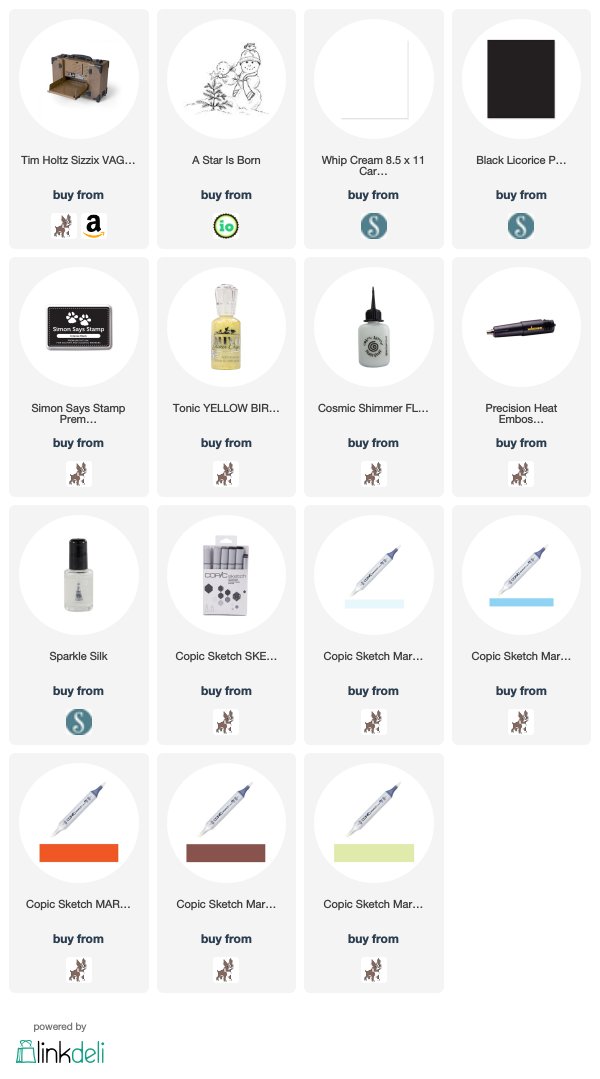 Thank you so much for taking time out of your busy day to spend a little of it with me! I love you guys! Hope your Holiday Season is blessed!
I participate in several affiliate programs. That means that I receive a commission when products are purchased through links here at this blog (at no cost to you).
Please know I will never share or even review product that i would not personally recommend or that I do not personally like.