HURRY 30% off Sale with Deb Valder
Hidy Ho Stampers,
HURRRRRRRY Hurry, it's the 30% off sale on ALL Simon Says Brand Dies! Make sure you use my Affiliate Code (CLICK HERE) and that will get you into Simon Says. Then SHOP TIL YOU DROP!!!! 30% off!!! YEAHHHHHH
30% off Wafer Dies from Simon Says
Click here to get there through my Affiliate Code
This die is called "Shining Heart"
when checking out put the CODE in SDCR546
to get 30% off all your Simon Says Dies
Sale ends on December 31st.
I really want you to check out the video! So cool! Click here if you are viewing this from your email.
I love using my Vagabond for all my die cutting. It's very even pressure.
I love the Shining Heart Simon Says Die and now is the time to stock up!
30% off until the end of 2018!
Remember to shop my affiliate codes! Lists below or click on the "Shop with Me" tab above and you will enter my "Shopping Mall". Have fun!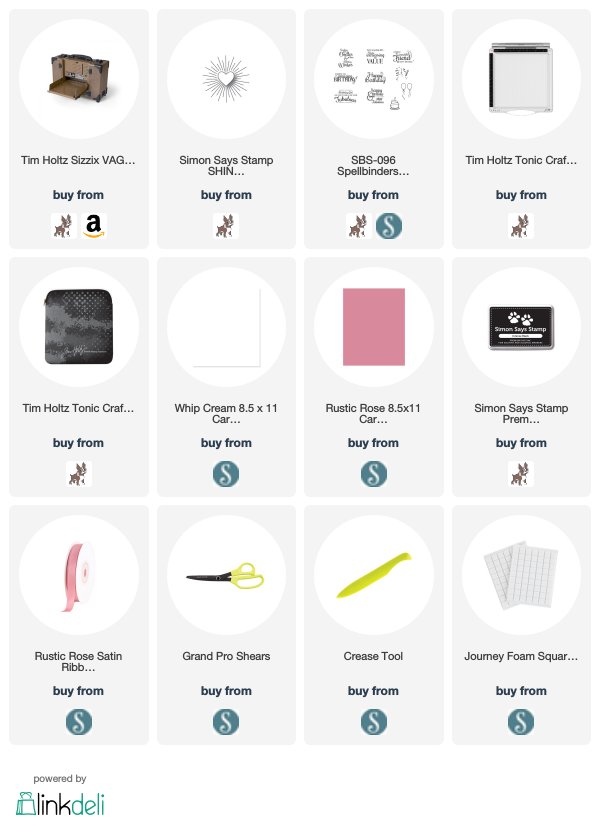 Thank you for taking time out of your busy holiday season to spend a little of it with me. I thank you from the bottom of my heart!
I participate in several affiliate programs. That means that I receive a commission when products are purchased through links here at this blog (at no cost to you).
Please know I will never share or even review product that i would not personally recommend or that I do not personally like.