Rustic Pail of Happiness with Deb Valder
Hidy Ho Stampers,
How is everyone holding up?! Let's start off with what you are thankful for today! Think about it. I will say that I'm thankful for my wonderful family and blessed to have my mom with us (and as soon as this crazy virus is over, I will give her a big hug). Always remember to think of things you are thankful for. Don't worry over things we can't change. So today we wanted to share with you a little rustic pail of happiness!
This stamp has a neat little rustic feel. It's very easy to color. For this piece I used Copic markers but it would also lend itself nicely to our Pans and/or watercolor pencils! Pair it with the Matinee Rectangle dies and it came out cute. EXCEPT….
can you see what happened??? I wanted to show you how this card evolved and in doing it, one of the Copic markers dripped! YIKES…what to do now? Throw it away or keep going? ….. I forged forward :0)
Colored a little more….
a little more (yes that blob was still there)….
I've always taught you that no mistake is unfixable….but a blob?!?!?!?
What is a crafter to do????
Maybe add some words??? – nope…it takes too much from the beauty of the flowers!
Yes, it looks great…how?
Have you ever heard of paper piecing? Yep that's what I did. I stamped that flower again, colored it, cut it out and adhered it to "the blob". 99% of mistakes can be fixed! Always know that!
We hope everyone is doing well. Stay safe, stay healthy and STAY INSIDE! (((hugs))) and love from Deb & Vicki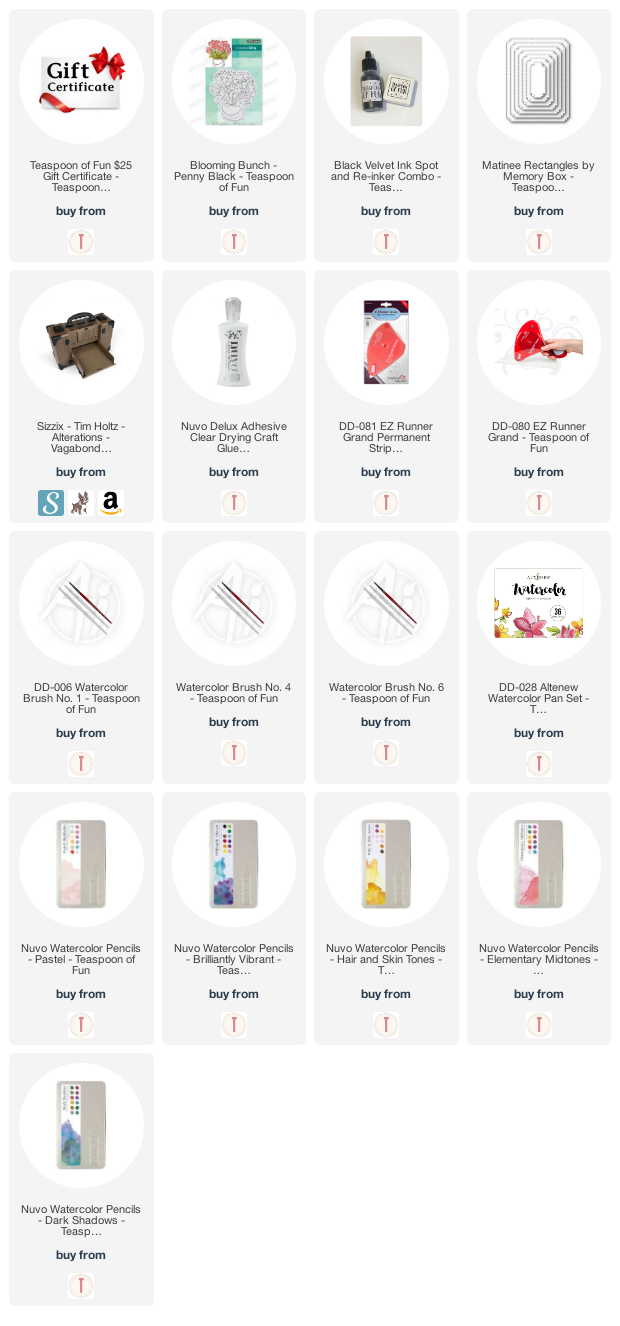 I participate in several affiliate programs. That means that I receive a commission when products are purchased through links here at this blog (at no cost to you). Please know I will never share or even review product that i would not personally recommend or that I do not personally like.