March Begins with Shaded Clover and Deb Valder
Hidy Ho Stampers,
Happy March! March begins with this Shaded Clover on our calendar page! It's such a pretty stamp.
I hope you have a fantastic March. Come visit us often at www.teaspoonoffun.com, we have a lot to share with you this month! Today is the first day of some really exciting crafting. (((hugs)))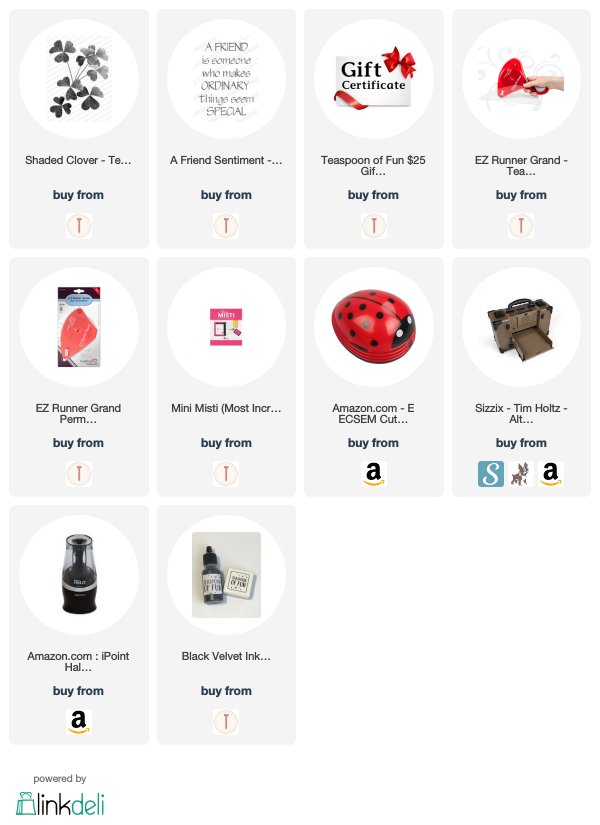 I participate in several affiliate programs. That means that I receive a commission when products are purchased through links here at this blog (at no cost to you).
Please know I will never share or even review product that i would not personally recommend or that I do not personally like.