How to make a Boxed Frame Card with Deb Valder
Hidy Ho Stampers,
I created today's card hoping that Spring comes soon to the Northeast! :0) I'm ready. As much as I LOVE winter and snowy days, I'm ready for spring. So what do you think? This is a Boxed Frame Card. Make sure you check out the video below to see all the tips and tricks on making this card. I wanted to point out the amazing die we are featuring in this card. It's called Wavy Stitch Edges.
The die is called Wavy Stitch Edges and the stamp is called Blooming Boots
I used Copic Markers to color this one
The video will show you some really fun techniques to make this card go together fast and easy! Click here if you are viewing this from your email.
Loving the colors!
I used pure color pencils to color this one.
Tell me which one you like better? The vibrant one with Copics or the soft tone created from the pencils? Leave me a comment.
Left is pencils and the right was created with Copics
and the butterfly comes from a die that cuts the butterfly image out then you add the outline die that does not cut through the middle.
How cool is that?!
I've been having so much fun creating with the world of products out there. Color my world! Thank you for stopping by today to see what I've been up to. Vicki and I have been busy putting more and more new items in our store! We are filling fast and are actually running out of products. Thank you all for your support! I'm always here to help if you need anything!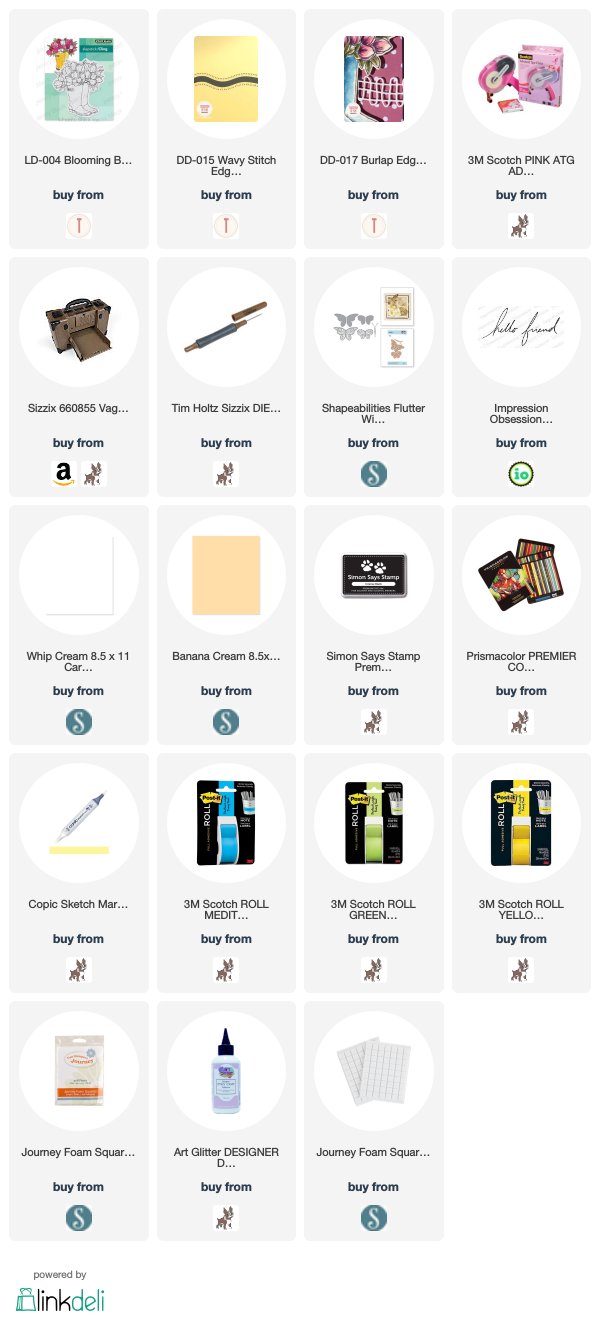 I participate in several affiliate programs. That means that I receive a commission when products are purchased through links here at this blog (at no cost to you).
Please know I will never share or even review product that i would not personally recommend or that I do not personally like.