Eggstravaganza Frame with Deb Valder
Hidy Ho Stampers,
This is our Eggstravaganza Frame with our Easter Wishes Bunny Kisses Die. What a cute combo. I used our Distress Oxide Inks to burnish the background. So cute!
and I used the Northern Lights Glitter Pens to color the letters
Look how cute that frame is!
That's it for today. We are in the middle of a wicked snow storm so we're not sure how long the power will be on! Prayers! Our freezers are full because of the pandemic! Love all of you! Stay safe and keep on crafting! (((hugs)))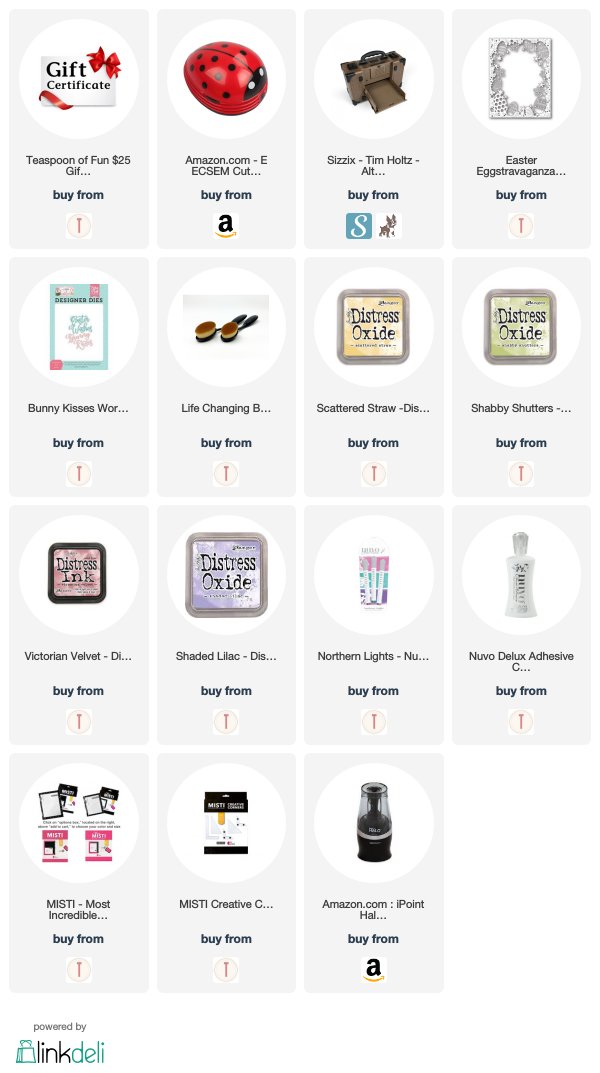 I participate in several affiliate programs. That means that I receive a commission when products are purchased through links here at this blog (at no cost to you).
Please know I will never share or even review product that i would not personally recommend or that I do not personally like.