A Burst of Mixed Media with Deb Valder
Hidy Ho Stampers,
It's been a FAB-TAB-ULOUS week in Phoenix Arizona at Creativation. I met some of the best – Art Impressions and her crew were fantastic, Tim Holtz, Gina K, Penny Black, Concord and 9th, Altenew, Hero Arts just to name a FEW! of the over the top stamp companies. I felt like a kid in a candy store! WOWZER. What a wonderful world out there. And Vicki and I will be bringing a LOT of that to you in our Teaspoon of Fun endeavors at www.teaspoonoffun.com. For right now, Deb Valder is bringing you this amazing card. Now before you wait and get left in the dust….ORDER this die NOW before they run out! :0) Click here to order or follow the links below.
To see how this card was made using some amazing techniques and products, click on the video below. If you are watching this from your email, click here to view.
Which technique did you like the best?
details, details, details!!!!
This card was so much fun to make. I used Neenah 110 pound cardstock. I was first introduced to this cardstock at Creativation and oh my goodness. You want to talk elegant! So professional!!! I used my Vagabond Die Cutting machine. My class participants are falling in love with the Vagabond also. Thank you Tim Holtz for this adorable machine! He is as nice in person as he is on his videos.
Here is another Gel Press post I did back in May.
Click here to see the entire post
Products I used in the making of this card. Please click on the links below…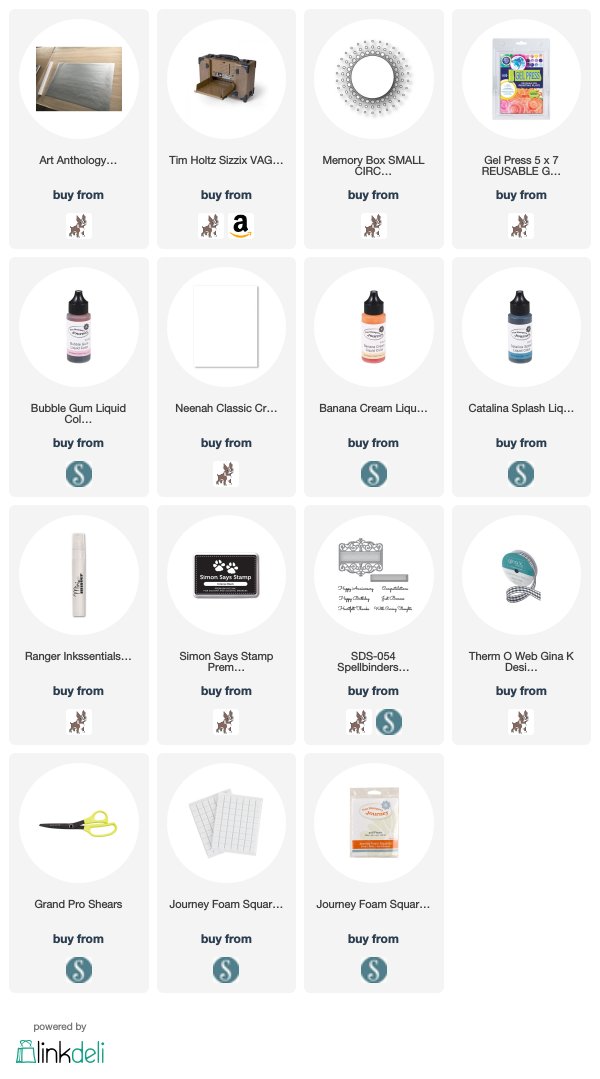 I participate in several affiliate programs. That means that I receive a commission when products are purchased through links here at this blog (at no cost to you).
Please know I will never share or even review product that i would not personally recommend or that I do not personally like.