A Day Filled with Hugs with Deb Valder
Hidy Ho Stampers,
I hope you have a day filled with hugs and happiness! A card that is filled with hugs and hearts can be sent all year long. So get out those stamps today and send someone a special HUG! Our Huggable stamp set is one of my GO TO sets. It's just filled with sweet sayings.
With Falling Hearts and Huggable
and Stitches of Love
Beary Much Combo with Stitches of Love
and Love Flourishes
and Love Flourish
Today's challenge for you is to get out your huggable stamps and give someone a warm fuzzy hug in the mail! What do you have to share? Here is my hug to you! Thank you so much for taking time out of your busy day to spend a little of it with me. (((hugs)))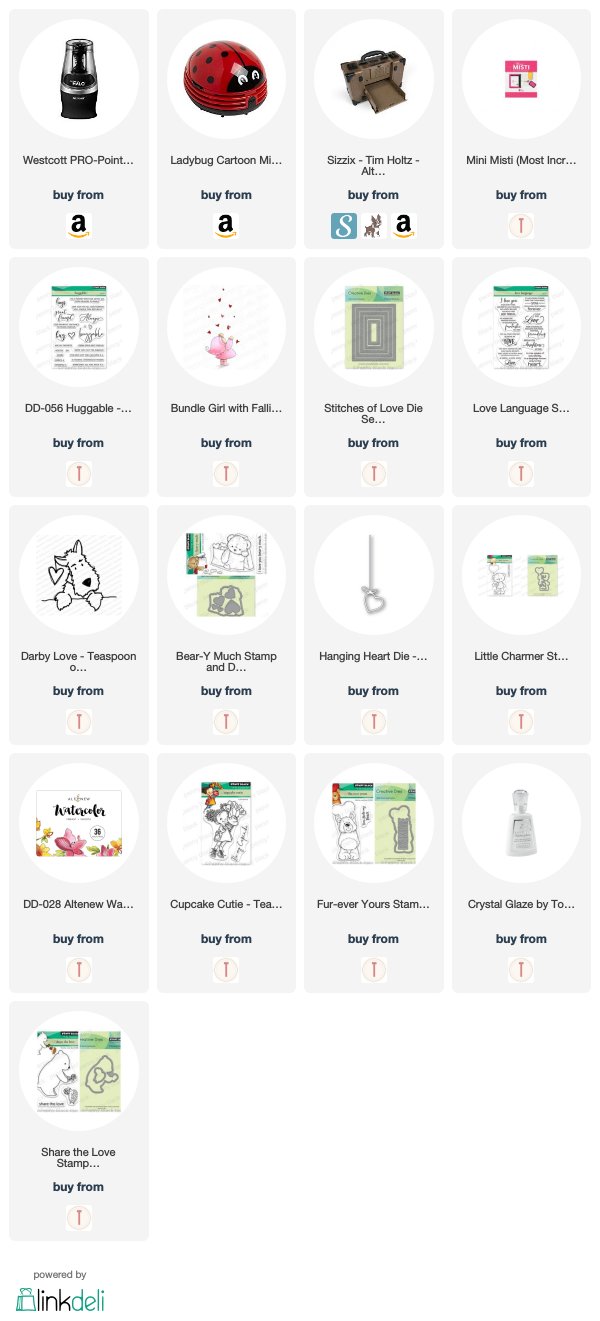 I participate in several affiliate programs. That means that I receive a commission when products are purchased through links here at this blog (at no cost to you).
Please know I will never share or even review product that i would not personally recommend or that I do not personally like.