10 minute card Happy Birthday with Deb Valder
Hidy Ho Stampers,
Today's card is another 10 minute or less card using the Happy Birthday with Numbers die. Look at all the paper I showed you how to save!
10 minute card Happy Birthday
To see how I saved all this paper, watch this very short video. If you are viewing this from your email, click here to see the video.
WOWZER!!! Save that paper! Isn't that the best!!! Just keep hiding all the cutouts!
and I just LOVE the Nuvo Crystal Drops – Copper Penny
Thank you for stopping by today! If you'd like to purchase any of the products I've used, click on the links below or go up to my "Shop With Me" button above and look through all my shops! These are my affiliate codes. Thank you for your support! Let me know if you have any questions, I'm always here to help!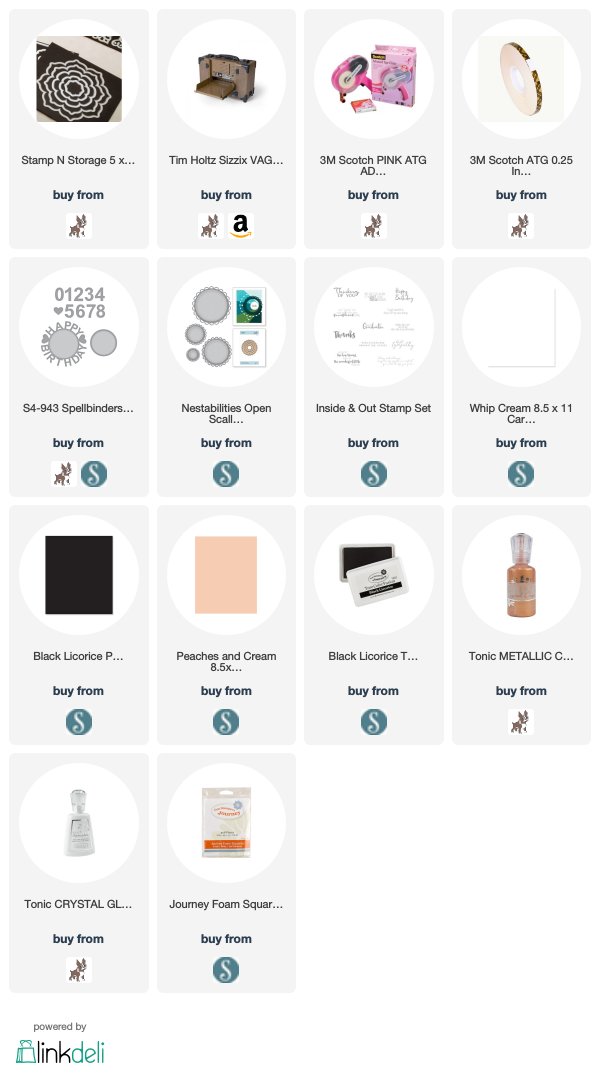 I participate in several affiliate programs. That means that I receive a commission when products are purchased through links here at this blog (at no cost to you).
Please know I will never share or even review product that i would not personally recommend or that I do not personally like.