Corona Kitty Hugs with Deb Valder
Hidy Ho Stampers,
Wow, what crazy times we are in right now. The Corona Virus has changed every part of our lives. We will get through this. I've seen how it has impacted my family directly. Even though we talk and facetime daily, I'm sending them a little happy mail to let them know how much we love them and how proud we are of them. Today's share is for Meg, Josh, Izzy and Jack! The kids are now being home-schooled by both Josh and Meg as well as working from home for their regular jobs. On top of that, Josh is a first responder and has to go when called. I'm so proud of how they have stepped up to the plate. They, like a lot of you, had to make these changes instantly with no extra training! They are so exhausted at the end of the night but they get up the next day and do it all over again!
Kitty-ology was a purrrr-fect choice for them!
Huggable is one of my FAVORITE stamp sets…
(now it's virtual hugs or "stamped" hugs but it's still a hug)
Simple Thank You fits perfectly on this card – little and cute!
and our BRAND NEW Wonky Stitch Border Die
Hug Hug Hug (one of our best sellers) and Jack's favorite
And look at her bling! Starting with her glasses.
Raspberry Tart Glitter Marker is in the Northern Lights Set
Strawberry Bonbon is in the Sugar Rush Set
I also used Silver Lining Metalic Drops
and can you see the glassy glasses?
Ha ha ha…I used Crystal Glaze on her glasses and nose!
Josh and Meg have a dog named Henry but I loved this teacher cat stamp (and Izzy has a stuffed animal that looks JUST like this cat, we call it "long tail kitty"). I wanted to let them know how proud we are that they are doing it all – teaching, working and being good parents. To all those parents that are wearing new "hats", we salute you! Stay tuned for Jon & Nikki's card and then Katie's card (going in chronological order).
Thank you so much for taking time out of your busy day to spend a little of it with us. We appreciate it. These are crazy times but like I said, we will get through this. If you have any questions, please let us know! In the meantime, take a few minutes and send someone you love a hand-stamped card with a little note in it. I KNOW they will love it! (Corona Kitty Hugs)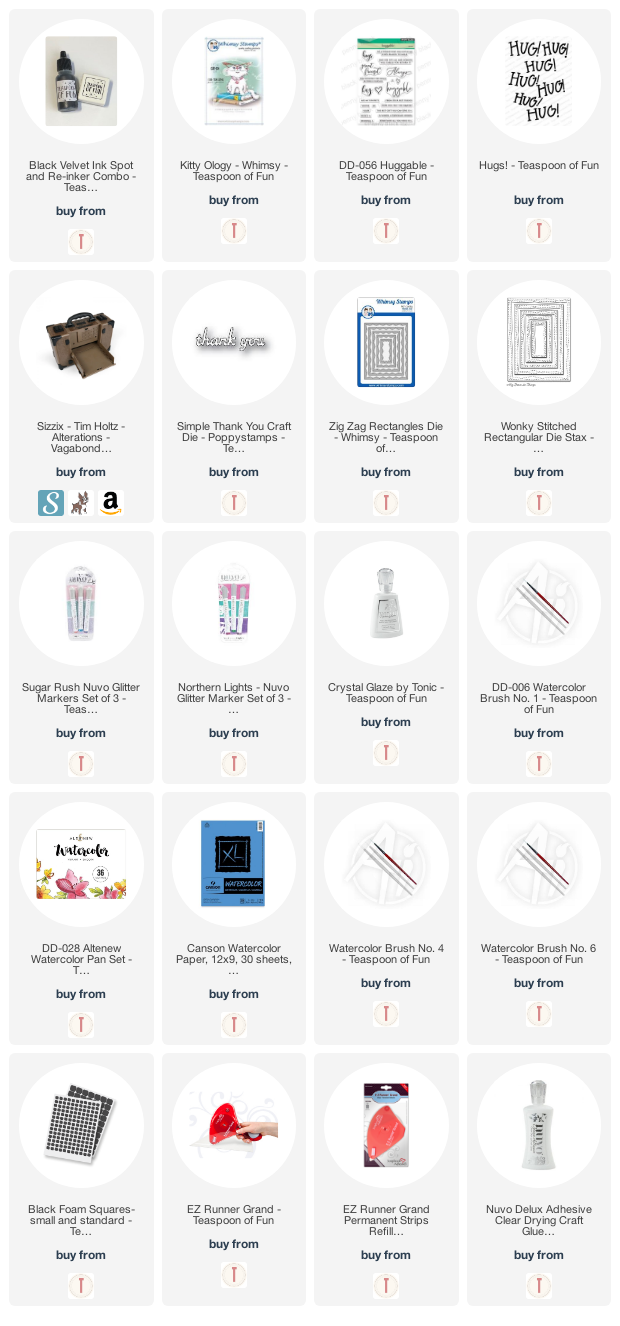 I participate in several affiliate programs. That means that I receive a commission when products are purchased through links here at this blog (at no cost to you).
Please know I will never share or even review product that i would not personally recommend or that I do not personally like.